Seoul court orders Japan to compensate 12 Korean sex slaves
Litigation Reports
A South Korean court on Friday ordered Japan to financially compensate 12 South Korean women forced to work as sex slaves for Japanese troops during World War II, a landmark ruling that's set to rekindle animosities between the Asian neighbors. Japan immediately protested the ruling, maintaining that all wartime compensation issues were resolved under a 1965 treaty that restored their diplomatic ties.

The Seoul Central District Court ruled the Japanese government must give 100 million won ($91,360) each to the 12 aging women who filed the lawsuits in 2013 for their wartime sexual slavery. The court said Japan's mobilization of these women as sexual slaves was "a crime against humanity." It said it happened when Japan "illegally occupied" the Korean Peninsula from 1910-45, and its sovereign immunity cannot shield it from lawsuits in South Korea.

The court said the women were the victims of "harsh sexual activities" by Japanese soldiers who caused them bodily harm, venereal diseases and unwanted pregnancies and left "big mental scars" in the women's lives. The proceedings in the case had been delayed as Japan refused to receive legal documents. Seven of the 12 women died while waiting for the ruling.

Another 20 women, some already diseased and represented by their surviving relatives, filed a separate suit against Japan, and that ruling is expected next week.

The women were among tens of thousands across occupied Asia and the Pacific who were sent to front-line Japanese military brothels. About 240 South Korean women came forward and registered with the government as victims of sexual slavery, but only 16 of them, all in their 80s and 90s, are still alive.

Observers say it's unlikely for Japan to abide by the South Korean court ruling. A support group for women forced to work as sex slaves said it may take legal steps to seize Japanese government assets in South Korea if Japan refuses to compensate victims.

Japan's Foreign Ministry said in a statement that Vice Foreign Minister Takeo Akiba had summoned South Korean Ambassador Nam Gwan-pyo to register Tokyo's protest of the ruling.
Related listings
Litigation Reports

01/05/2021

The unprecedented Republican effort to overturn the presidential election has been condemned by an outpouring of current and former GOP officials warning the effort to sow doubt in Joe Biden's win and keep President Donald Trump in office is un...

Litigation Reports

01/01/2021

A federal appeals court has cleared the way for the only woman on federal death row to be executed before President-elect Joe Biden takes office.The ruling, handed down Friday by a three-judge panel on the U.S. Court of Appeals for the District of Co...

Litigation Reports

12/14/2020

The Wisconsin Supreme Court on Monday rejected President Donald Trump's lawsuit attempting to overturn his loss to Democrat Joe Biden in the battleground state, ending Trump's legal challenges in state court about an hour before the Electoral C...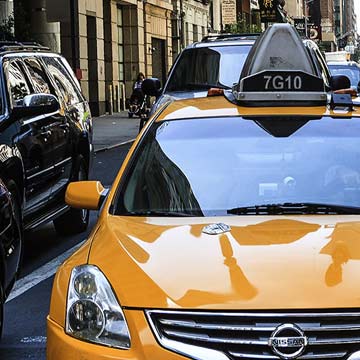 Any contracts or any transactions can go awry at any time
We know your business means a lot to you and want to understand all the aspects of your business so that we can help you in the best ways possible. We don't discriminate depending on the size of your company. Our mission statement is to represent all business owners and entrepreneurs by navigating them through the rough waters of business litigation and guiding them to success.

We are attorneys who want to make sure we understand your business objectives and goals before we start providing you with legal counsel individualized to your business. We know what it means to be dedicated to your business. After all, we are a business as well. And just like you, we want to provide the best service we can to our clients.

Any contracts or any transactions can go awry at any time. Sometimes, making important business decisions without legal help from business attorneys could cost you your business.We don't want you or your business to be misconstrued by anyone. Our attorneys make sure that we communicate with you often to make sure we are giving you the legal guidance you need at all times. We make sure we are responsive in a timely-manner with every single one of our clients to help them identify risks and prevent legal battles before they arise.