A Supreme Court redistricting ruling gave hope to Black voters
U.S. Court News
The Supreme Court's decision siding with Black voters in an Alabama redistricting case gave Democrats and voting rights activists a surprising opportunity before the 2024 elections.

New congressional maps would have to include more districts in Alabama and potentially other states where Black voters would have a better chance of electing someone of their choice, a decision widely seen as benefiting Democrats.

It's been more than three months since the justice's 5-4 ruling, and maps that could produce more districts represented by Black lawmakers still do not exist.

Alabama Republicans are hoping to get a fresh hearing on the issue before the Supreme Court. Republican lawmakers in Louisiana never even bothered to draw a new map.

Khadidah Stone, a plaintiff in the Alabama case, said the continuing opposition was "appalling" but "not surprising." She noted that Alabama is where then-Gov. George Wallace blocked Black students from integrating the University of Alabama in 1963.

"There is a long history there of disobeying court orders to deny Black people our rights," she said.

A similar dynamic is playing out in Florida, where Republicans are appealing a ruling favorable to Black voters to the Republican-majority state Supreme Court.

Lawsuits over racially gerrymandered congressional maps in several other states, including Georgia, South Carolina and Texas, quickly followed the Supreme Court's landmark Voting Rights Act decision in June. But the continued pushback from Republican legislatures in control of redistricting means there is great uncertainty about whether –- or how soon -– new maps offering equal representation for Black voters will be drawn.
Related listings
U.S. Court News

09/02/2023

A federal judge has struck down a Texas law requiring age verification and health warnings to view pornographic websites and blocked the state attorney general's office from enforcing it.In a ruling Thursday, U.S. District Judge David Ezra agre...

U.S. Court News

08/16/2023

Congressional leaders are pitching a stopgap government funding package to avoid a federal shutdown after next month, acknowledging the House and Senate are nowhere near agreement on spending levels to keep federal operations running.House Speaker Ke...

U.S. Court News

08/10/2023

According to court documents, Jerry Lee Redman of Severn, Maryland, owned Redman Services Inc. (RSI), a paving and construction company. For at least 2015 through 2018, Redman filed corporate income tax returns for RSI that underreported the business...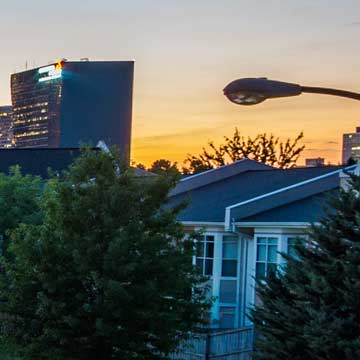 USCIS to Continue Implementing New Policy Memorandum on Notices to Appear
U.S. Citizenship and Immigration Services (USCIS) is continuing to implement the June 28, 2018, Policy Memorandum (PM), Updated Guidance for the Referral of Cases and Issuance of Notices to Appear (NTAs) in Cases Involving Inadmissible and Deportable Aliens (PDF, 140 KB).

USCIS may issue NTAs as described below based on denials of I-914/I-914A, Application for T Nonimmigrant Status; I-918/I-918A, Petition for U Nonimmigrant Status; I-360, Petition for Amerasian, Widow(er), or Special Immigrant (Violence Against Women Act self-petitions and Special Immigrant Juvenile Status petitions); I-730, Refugee/Asylee Relative Petitions when the beneficiary is present in the US; I-929, Petition for Qualifying Family Member of a U-1 Nonimmigrant; and I-485 Application to Register Permanent Residence or Adjust Status (with the underlying form types listed above).

If applicants, beneficiaries, or self-petitioners who are denied are no longer in a period of authorized stay and do not depart the United States, USCIS may issue an NTA. USCIS will continue to send denial letters for these applications and petitions to ensure adequate notice regarding period of authorized stay, checking travel compliance, or validating departure from the United States.