Abortion floor debate splits South Carolina Republicans
U.S. Court News
South Carolina's Senate debate on an abortion ban that would no longer include exceptions for pregnancies caused by rape or incest started Wednesday with the chamber's three Republican women taking a stand against a bill they said doesn't respect women and doesn't respect life.

Republicans are facing off against each other over the ban. On one side is a core group that views any abortion as ending a life. On the other are conservatives who have digested developments elsewhere since Roe v. Wade was overturned and say they don't want 14-year-old rape victims to have to give birth, or force a mother to carry to term a fetus unable to live outside the womb.

Senators have been told the proceedings could last days. If the legislation is approved and signed into law, South Carolina would join Indiana as states that have passed near-total abortion bans since the Supreme Court overturned Roe v. Wade in June.

A first vote to try to add back the exceptions was rejected 23-6. None of the Senate's Democrats voted, refusing to help more moderate Republicans and to keep the bill as strict as possible to try to defeat it.
Related listings
U.S. Court News

08/18/2022

U.S. Sen. Lindsey Graham has formally appealed a judge's order requiring him to testify before a special grand jury investigating whether former President Donald Trump and others illegally sought to overturn his 2020 election defeat in Georgia....

U.S. Court News

11/28/2021

The only person convicted in the 2007 murder of British student Meredith Kercher was freed Tuesday after serving most of his 16-year prison sentence, his lawyer said. Attorney Fabrizio Ballarini said Rudy Guede's planned Jan. 4 release had been...

U.S. Court News

07/06/2021

The Ohio Supreme Court announced on Tuesday it would not consider an appeal over the firing of a white police officer who shot and killed 12-year-old Tamir Rice outside a Cleveland recreation center in 2014. The appeal was filed in April by the Cleve...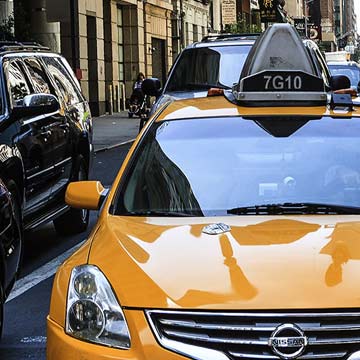 Any contracts or any transactions can go awry at any time
We know your business means a lot to you and want to understand all the aspects of your business so that we can help you in the best ways possible. We don't discriminate depending on the size of your company. Our mission statement is to represent all business owners and entrepreneurs by navigating them through the rough waters of business litigation and guiding them to success.

We are attorneys who want to make sure we understand your business objectives and goals before we start providing you with legal counsel individualized to your business. We know what it means to be dedicated to your business. After all, we are a business as well. And just like you, we want to provide the best service we can to our clients.

Any contracts or any transactions can go awry at any time. Sometimes, making important business decisions without legal help from business attorneys could cost you your business.We don't want you or your business to be misconstrued by anyone. Our attorneys make sure that we communicate with you often to make sure we are giving you the legal guidance you need at all times. We make sure we are responsive in a timely-manner with every single one of our clients to help them identify risks and prevent legal battles before they arise.