Court rules for officer in Oklahoma teen's death lawsuit
U.S. Court News
An appeals court ruling could mean the end of a federal lawsuit filed by the parents of a Black teenager who was naked and unarmed when he was shot and killed by suburban Oklahoma City police in 2019.

Police said 17-year-old Isaiah Lewis was naked when he broke into an Edmond home in April 2019 and attacked two officers. He was fatally shot after a stun gun didn't stop him, Edmond police said.

Attorneys for Lewis' parents said the teenager was experiencing a mental breakdown when the officers "unjustifiably" shot him.

But a three-judge panel of the 10th U.S. Circuit Court of Appeals in Denver on Friday ruled in favor of Officer Denton Scherman, who fired the fatal shots, saying he was entitled to qualified immunity for his actions, the Oklahoman reported on Saturday.

Attorneys for Lewis' parents could ask the full appeals court to reconsider the ruling.

An autopsy found Lewis sustained gunshot wounds to his face, thighs and groin. Toxicology tests showed he had detectable amounts of a common antihistamine called diphenhydramine and THC, the active ingredient of marijuana, in his system.
Related listings
U.S. Court News

09/13/2022

President Joe Biden has the same authority to impose a COVID-19 vaccine requirement on federal workers that private employers have for their employees, an administration lawyer told a federal appeals court Tuesday.A lawyer for opponents of the vaccin...

U.S. Court News

09/07/2022

South Carolina's Senate debate on an abortion ban that would no longer include exceptions for pregnancies caused by rape or incest started Wednesday with the chamber's three Republican women taking a stand against a bill they said doesn&r...

U.S. Court News

08/18/2022

U.S. Sen. Lindsey Graham has formally appealed a judge's order requiring him to testify before a special grand jury investigating whether former President Donald Trump and others illegally sought to overturn his 2020 election defeat in Georgia....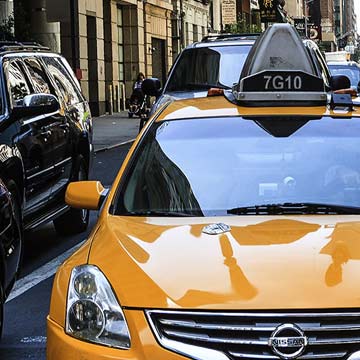 Any contracts or any transactions can go awry at any time
We know your business means a lot to you and want to understand all the aspects of your business so that we can help you in the best ways possible. We don't discriminate depending on the size of your company. Our mission statement is to represent all business owners and entrepreneurs by navigating them through the rough waters of business litigation and guiding them to success.

We are attorneys who want to make sure we understand your business objectives and goals before we start providing you with legal counsel individualized to your business. We know what it means to be dedicated to your business. After all, we are a business as well. And just like you, we want to provide the best service we can to our clients.

Any contracts or any transactions can go awry at any time. Sometimes, making important business decisions without legal help from business attorneys could cost you your business.We don't want you or your business to be misconstrued by anyone. Our attorneys make sure that we communicate with you often to make sure we are giving you the legal guidance you need at all times. We make sure we are responsive in a timely-manner with every single one of our clients to help them identify risks and prevent legal battles before they arise.