Man granted new trial in 2006 triple murder freed after plea
U.S. Court News
An man granted a new trial in the murders of three men in Ohio more than a decade and a half ago has been released after reaching a plea agreement with prosecutors.

Stoney Thompson, 43, was originally sentenced in Lucas County to three consecutive life terms in the October 2006 slayings of Todd Archambeau, 44, Kenneth Nicholson, 41, and Michael York, 44, who were found shot and stabbed in a boarded-up house in Toledo.

Thompson, originally convicted of complicity to commit murder, was resentenced on involuntary manslaughter convictions under the plea agreement, The (Toledo) Blade reported. He submitted an Alford plea, in which a defendant does not acknowledge guilt but concedes that prosecutors have sufficient evidence for conviction.

Judge James Bates sentenced Thompson to six years for each involuntary manslaughter count to be served consecutively for a total of 18 years. The judge allowed his release but ordered him to remain on probation for the remaining two years of the sentence.

The Sixth U.S. District Court of Appeals in July had ordered a new trial for Thompson, citing evidence not turned over to the defense by prosecutors that included other potential suspects, recorded testimony of other parties, and a photo of a bloody shoe print that didn't match Thompson's own shoes. Thompson's brother, Goldy, was acquitted in the same case following a separate trial in which the evidence hadn't been withheld, the newspaper reported.

The appeals court judges also cited a lack of physical evidence tying the defendant to the crimes and noted as "strange" the jury's decision to acquit Thompson of firearms specifications in each death, given that the victims were all shot and one died of a gunshot wound.
Related listings
U.S. Court News

11/11/2022

Abortion rights supporters secured another win Thursday as voters in Montana rejected a ballot measure that would have forced medical workers to intercede in the rare case of a baby born after an attempted abortion.The result caps a string of ballot ...

U.S. Court News

11/01/2022

An Ohio law that prevents cities from implementing their own gun control measures cannot be enforced in Columbus, a county judge ruled.The law is an "unconstitutional infringement upon municipal home-rule," Franklin County Judge Stephen L...

U.S. Court News

10/20/2022

A legal loophole in Idaho that allows parents of teens to nullify child custody agreements by arranging child marriages will remain in effect, under a ruling from the state Supreme Court on Tuesday.In a split decision, the high court declined to deci...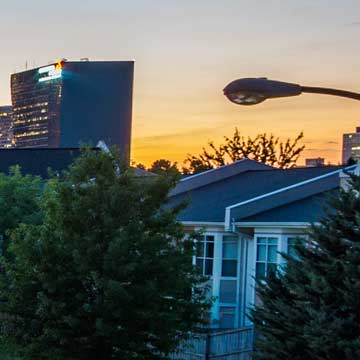 USCIS to Continue Implementing New Policy Memorandum on Notices to Appear
U.S. Citizenship and Immigration Services (USCIS) is continuing to implement the June 28, 2018, Policy Memorandum (PM), Updated Guidance for the Referral of Cases and Issuance of Notices to Appear (NTAs) in Cases Involving Inadmissible and Deportable Aliens (PDF, 140 KB).

USCIS may issue NTAs as described below based on denials of I-914/I-914A, Application for T Nonimmigrant Status; I-918/I-918A, Petition for U Nonimmigrant Status; I-360, Petition for Amerasian, Widow(er), or Special Immigrant (Violence Against Women Act self-petitions and Special Immigrant Juvenile Status petitions); I-730, Refugee/Asylee Relative Petitions when the beneficiary is present in the US; I-929, Petition for Qualifying Family Member of a U-1 Nonimmigrant; and I-485 Application to Register Permanent Residence or Adjust Status (with the underlying form types listed above).

If applicants, beneficiaries, or self-petitioners who are denied are no longer in a period of authorized stay and do not depart the United States, USCIS may issue an NTA. USCIS will continue to send denial letters for these applications and petitions to ensure adequate notice regarding period of authorized stay, checking travel compliance, or validating departure from the United States.