State seeks long prison term for accused NYC subway gunman
U.S. Court News
Prosecutors plan to seek a decades-long prison sentence for a man who is expected to plead guilty this week to opening fire in a subway car and wounding 10 riders in an attack that shocked New York City.

Frank James, 63, is scheduled to enter a guilty plea on Tuesday in Brooklyn federal court, admitting that he was responsible for the April 12 attack. It set off a massive 30-hour manhunt that ended when he called the police on himself.

Prosecutors told Judge William F. Kuntz II in a letter late last week that they plan to ask him to go beyond the roughly 32-year to 39-year sentence that federal sentencing guidelines would recommend. James planned the attack for years and endangered the lives of dozens of people, prosecutors said in the letter.

Defense attorneys did not immediately respond to a request for comment on Monday, when courts were closed to observe the New Year's holiday. James had been scheduled to stand trial in late February. His lawyers informed the judge on Dec. 21 that James wanted to plead guilty. Prosecutors say he plans to plead guilty to 11 charges without a plea agreement.

Ten of those charges — each one corresponding to a specific victim — accuse him of committing a terrorist attack against a mass transportation system carrying passengers and employees. The 11th charge accuses James of discharging a firearm during a violent crime.

Kuntz issued an order last week instructing the U.S. Marshals Service to use "all necessary force" to ensure that James shows up at Tuesday's plea proceeding, noting that James has refused to appear at past hearings. James, who is being held in a federal jail, balked at being taken to a court date in October but then appeared later that day, after Kuntz issued a similar order for him to be forced to court if necessary.

In the subway attack, the shooter set off a pair of smoke grenades and then fired a barrage of random shots inside the train, bloodying passengers as it moved between stations.

Before the shooting, James, who is Black, posted dozens of videos online in which he ranted about race, violence and his struggles with mental illness. In some, he decried the treatment of Black people and talked about how he was so frustrated, "I should have gotten a gun and just started shooting."
Related listings
U.S. Court News

12/04/2022

The Supreme Court is about to confront a new elections case, a Republican-led challenge asking the justices for a novel ruling that could significantly increase the power of state lawmakers over elections for Congress and the presidency.The court is ...

U.S. Court News

11/21/2022

An man granted a new trial in the murders of three men in Ohio more than a decade and a half ago has been released after reaching a plea agreement with prosecutors.Stoney Thompson, 43, was originally sentenced in Lucas County to three consecutive lif...

U.S. Court News

11/11/2022

Abortion rights supporters secured another win Thursday as voters in Montana rejected a ballot measure that would have forced medical workers to intercede in the rare case of a baby born after an attempted abortion.The result caps a string of ballot ...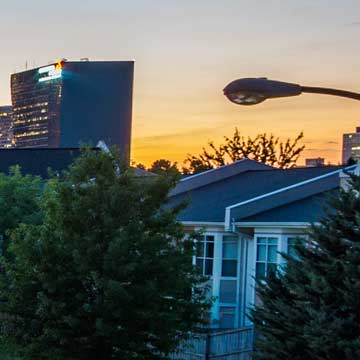 USCIS to Continue Implementing New Policy Memorandum on Notices to Appear
U.S. Citizenship and Immigration Services (USCIS) is continuing to implement the June 28, 2018, Policy Memorandum (PM), Updated Guidance for the Referral of Cases and Issuance of Notices to Appear (NTAs) in Cases Involving Inadmissible and Deportable Aliens (PDF, 140 KB).

USCIS may issue NTAs as described below based on denials of I-914/I-914A, Application for T Nonimmigrant Status; I-918/I-918A, Petition for U Nonimmigrant Status; I-360, Petition for Amerasian, Widow(er), or Special Immigrant (Violence Against Women Act self-petitions and Special Immigrant Juvenile Status petitions); I-730, Refugee/Asylee Relative Petitions when the beneficiary is present in the US; I-929, Petition for Qualifying Family Member of a U-1 Nonimmigrant; and I-485 Application to Register Permanent Residence or Adjust Status (with the underlying form types listed above).

If applicants, beneficiaries, or self-petitioners who are denied are no longer in a period of authorized stay and do not depart the United States, USCIS may issue an NTA. USCIS will continue to send denial letters for these applications and petitions to ensure adequate notice regarding period of authorized stay, checking travel compliance, or validating departure from the United States.