Supreme Court weighs 'most important case' on democracy
U.S. Court News
The Supreme Court is about to confront a new elections case, a Republican-led challenge asking the justices for a novel ruling that could significantly increase the power of state lawmakers over elections for Congress and the presidency.

The court is set to hear arguments Wednesday in a case from North Carolina, where Republican efforts to draw congressional districts heavily in their favor were blocked by a Democratic majority on the state Supreme Court because the GOP map violated the state constitution.

A court-drawn map produced seven seats for each party in last month's midterm elections in highly competitive North Carolina.

The question for the justices is whether the U.S. Constitution's provision giving state legislatures the power to make the rules about the "times, places and manner" of congressional elections cuts state courts out of the process.

"This is the single most important case on American democracy — and for American democracy — in the nation's history," said former federal judge Michael Luttig, a prominent conservative who has joined the legal team defending the North Carolina court decision.
Related listings
U.S. Court News

11/21/2022

An man granted a new trial in the murders of three men in Ohio more than a decade and a half ago has been released after reaching a plea agreement with prosecutors.Stoney Thompson, 43, was originally sentenced in Lucas County to three consecutive lif...

U.S. Court News

11/11/2022

Abortion rights supporters secured another win Thursday as voters in Montana rejected a ballot measure that would have forced medical workers to intercede in the rare case of a baby born after an attempted abortion.The result caps a string of ballot ...

U.S. Court News

11/01/2022

An Ohio law that prevents cities from implementing their own gun control measures cannot be enforced in Columbus, a county judge ruled.The law is an "unconstitutional infringement upon municipal home-rule," Franklin County Judge Stephen L...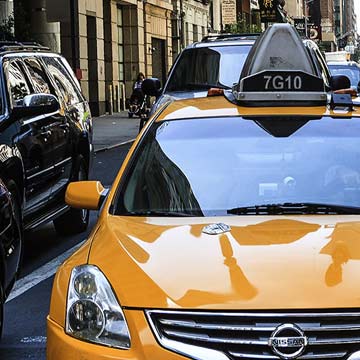 Any contracts or any transactions can go awry at any time
We know your business means a lot to you and want to understand all the aspects of your business so that we can help you in the best ways possible. We don't discriminate depending on the size of your company. Our mission statement is to represent all business owners and entrepreneurs by navigating them through the rough waters of business litigation and guiding them to success.

We are attorneys who want to make sure we understand your business objectives and goals before we start providing you with legal counsel individualized to your business. We know what it means to be dedicated to your business. After all, we are a business as well. And just like you, we want to provide the best service we can to our clients.

Any contracts or any transactions can go awry at any time. Sometimes, making important business decisions without legal help from business attorneys could cost you your business.We don't want you or your business to be misconstrued by anyone. Our attorneys make sure that we communicate with you often to make sure we are giving you the legal guidance you need at all times. We make sure we are responsive in a timely-manner with every single one of our clients to help them identify risks and prevent legal battles before they arise.