Trump lawyers seek dismissal of DC federal election subversion case
U.S. Court News
Lawyers for Donald Trump asked a judge Thursday to dismiss the Washington federal election subversion case against him, arguing the Republican is immune from prosecution for actions they say were taken in his official role as president.

The motion amounts to the most pointed attack yet by defense lawyers on the federal case charging Trump with plotting to overturn the results of the 2020 presidential election he lost to Democrat Joe Biden. It tees up a fight over the scope of presidential power, forcing courts to wrestle with whether the actions Trump took in his failed bid to remain in office fell within his duties as commander-in-chief or whether they strayed far outside his White House responsibilities and are subject to prosecution.

"Breaking 234 years of precedent, the incumbent administration has charged President Trump for acts that lie not just within the 'outer perimeter,' but at the heart of his official responsibilities as President," the defense motion states. "In doing so, the prosecution does not, and cannot, argue that President Trump's efforts to ensure election integrity, and to advocate for the same, were outside the scope of his duties."

The presidential immunity argument had been foreshadowed for weeks by defense lawyers as one of multiple challenges they intended to bring against the indictment.

Special counsel Jack Smith's team is expected to vigorously contest the motion. It is not clear when U.S. District Judge Tanya Chutkan might rule, but potentially protracted arguments over the motion — including an expected appeal if she denies the request — could delay the case as courts step into what defense lawyers described an unsettled question.

The Supreme Court has held that presidents are immune from civil liability for actions related to their official duties. But Trump's lawyers noted in their motion that no court has addressed the question of whether that immunity shields a president from criminal prosecution, hinting that the defense will likely fight the issue all the way to the nation's highest court.



Related listings
U.S. Court News

10/04/2023

A federal judge on Saturday blocked two portions of North Carolina's new abortion law from taking effect while a lawsuit continues. But nearly all of the restrictions approved by the legislature this year, including a near-ban after 12 weeks of...

U.S. Court News

09/17/2023

The Supreme Court's decision siding with Black voters in an Alabama redistricting case gave Democrats and voting rights activists a surprising opportunity before the 2024 elections.New congressional maps would have to include more districts in ...

U.S. Court News

09/02/2023

A federal judge has struck down a Texas law requiring age verification and health warnings to view pornographic websites and blocked the state attorney general's office from enforcing it.In a ruling Thursday, U.S. District Judge David Ezra agre...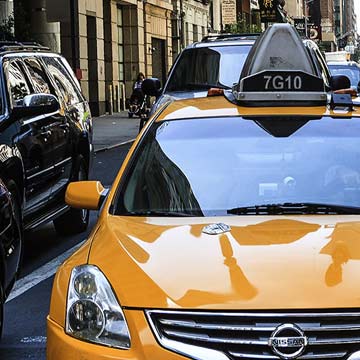 Any contracts or any transactions can go awry at any time
We know your business means a lot to you and want to understand all the aspects of your business so that we can help you in the best ways possible. We don't discriminate depending on the size of your company. Our mission statement is to represent all business owners and entrepreneurs by navigating them through the rough waters of business litigation and guiding them to success.

We are attorneys who want to make sure we understand your business objectives and goals before we start providing you with legal counsel individualized to your business. We know what it means to be dedicated to your business. After all, we are a business as well. And just like you, we want to provide the best service we can to our clients.

Any contracts or any transactions can go awry at any time. Sometimes, making important business decisions without legal help from business attorneys could cost you your business.We don't want you or your business to be misconstrued by anyone. Our attorneys make sure that we communicate with you often to make sure we are giving you the legal guidance you need at all times. We make sure we are responsive in a timely-manner with every single one of our clients to help them identify risks and prevent legal battles before they arise.