Top Brazil court greenlights probe of Bolsonaro for riot
U.S. Court News
A Brazilian Supreme Court justice on Friday authorized adding former President Jair Bolsonaro in its investigation into who incited the Jan. 8 riot in the nation's capital, as part of a broader crackdown to hold responsible parties to account.

According to the text of his ruling, Justice Alexandre de Moraes granted the request from the prosecutor-general's office, which cited a video that Bolsonaro posted on Facebook two days after the riot. The video claimed President Luiz Inácio Lula da Silva wasn't voted into office, but rather was chosen by the Supreme Court and Brazil's electoral authority.

Prosecutors in the recently formed group to combat anti-democratic acts argued earlier Friday that although Bolsonaro posted the video after the riot, its content was sufficient to justify investigating his conduct beforehand. Bolsonaro deleted it the morning after he first posted it.

Legal analysts consulted by The Associated Press said investigating Bolsonaro was overdue and justified.

"Bolsonaro's positioning, in general, is being investigated as an incitement method. The fact that the video was published after the attacks doesn't mean he wasn't involved previously in inciting the acts," said Georges Abboud, a constitutional law professor at Sao Paulo's Pontifical Catholic University.



Related listings
U.S. Court News

01/02/2023

Prosecutors plan to seek a decades-long prison sentence for a man who is expected to plead guilty this week to opening fire in a subway car and wounding 10 riders in an attack that shocked New York City.Frank James, 63, is scheduled to enter a guilty...

U.S. Court News

12/04/2022

The Supreme Court is about to confront a new elections case, a Republican-led challenge asking the justices for a novel ruling that could significantly increase the power of state lawmakers over elections for Congress and the presidency.The court is ...

U.S. Court News

11/21/2022

An man granted a new trial in the murders of three men in Ohio more than a decade and a half ago has been released after reaching a plea agreement with prosecutors.Stoney Thompson, 43, was originally sentenced in Lucas County to three consecutive lif...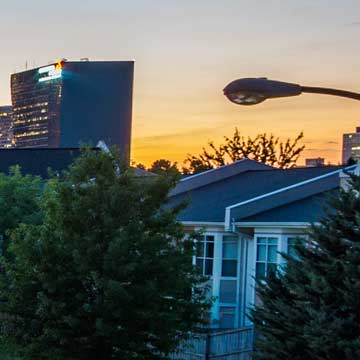 USCIS to Continue Implementing New Policy Memorandum on Notices to Appear
U.S. Citizenship and Immigration Services (USCIS) is continuing to implement the June 28, 2018, Policy Memorandum (PM), Updated Guidance for the Referral of Cases and Issuance of Notices to Appear (NTAs) in Cases Involving Inadmissible and Deportable Aliens (PDF, 140 KB).

USCIS may issue NTAs as described below based on denials of I-914/I-914A, Application for T Nonimmigrant Status; I-918/I-918A, Petition for U Nonimmigrant Status; I-360, Petition for Amerasian, Widow(er), or Special Immigrant (Violence Against Women Act self-petitions and Special Immigrant Juvenile Status petitions); I-730, Refugee/Asylee Relative Petitions when the beneficiary is present in the US; I-929, Petition for Qualifying Family Member of a U-1 Nonimmigrant; and I-485 Application to Register Permanent Residence or Adjust Status (with the underlying form types listed above).

If applicants, beneficiaries, or self-petitioners who are denied are no longer in a period of authorized stay and do not depart the United States, USCIS may issue an NTA. USCIS will continue to send denial letters for these applications and petitions to ensure adequate notice regarding period of authorized stay, checking travel compliance, or validating departure from the United States.